What's New in the Teen Collection
North Hampton Public Library subscribes to the Library Bill of Rights.  The library provides access to all library materials for all users, including internet access, within the library's policies regarding acceptable use of the internet.
NHPL offers direct, unfiltered access to the Internet, as part of its commitment to public access to information. It should be known that, in keeping with the American Library Association's statement on Library Use of Filtering Software, filtering is not employed by the nhpl.  More information
This commitment to provide free unfiltered access to information for all includes, but is not limited to, the nhpl public access computers, chromebooks/ boxes, laptops, and any other wired or wireless device used within the library.
More chances to win the final Teen Gift Basket!  Grand finale party and drawing is on Friday, August 9
Teen Summer Book Club goes GRAPHIC!

SYNC is back!!!
2 free audiobooks a week starting April 25 — themed audiobook pairs for teens!
How Does It Work?
● Visit www.audiobookSYNC.com from April 25 – August 1, 2019
● Select available audiobooks to download as mp3s
● Sign up for alerts for the next titles
● Share comments on social media
2019 Selected Lists and Book Awards
Have you checked out the 2019 selected lists and book awards?
All the lists, including the Best Fiction for Young Adults, Great Graphic Novels for Teens, Printz Award, Nonfiction Award, and more can be found on the YALSA site!  Check them out now at http://www.ala.org/yalsa/book-media-lists.
**************************************************************************************************************************************************
Are you interested in teen book activities, teen movie screenings, or other events at the library? Do you have suggestions for events or books? Call Connie at 964-6326 or email
Teen Book Finder
The Teen Book Finder from the Young Adult Library Services Association (YALSA) is a free app to help teens, parents, librarians and library staff, educators, and anyone who loves YA literature access the past three years' of YALSA's awards and lists.
It is currently only available for iPod Touch, iPhone, and iPad.
Visit YALSA's site to try it out.
Musical titles that rock: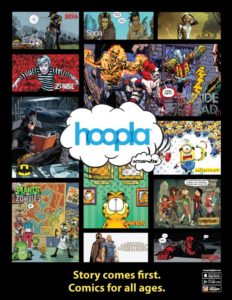 Rock out with the power of your NHPL library card on hoopla.  Shuffle all of your borrowed albums on hoopla to create your perfect back to school soundtrack.
Instantly available to stream or download.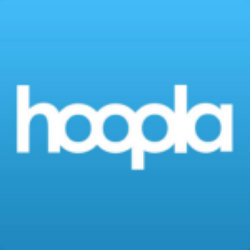 Not sure what to read next?  
Search NoveList for suggestions.
 Amazing Audiobooks — Fabulous Fiction — Great Graphic Novels
Ask us for the Young Adult Library Services Association's best recommendations for 2018
Hang out at the Teen Room every day after school. Use computers, listen to music, do homework, or generally hang out. 
Play Wii —  internet — make a stop motion video — enjoy movies
 ♥ Love your library? ♥

Ask us about volunteer opportunities and our Library Liaison position
Are you a teen looking for a job or work experience?
Here are some great resources to check out:
Jobs for Teens HQ
Job Search Tips for High School Students
Job Interview Strategies
Tips for Finding a Job for Teens
I can't believe that!
Let's check the Facts!
Fact-checking sites we recommend: Factcheck https://www.factcheck.org/ This project of the Annenberg Public Policy Center of the University of Pennsylvania monitors the factual accuracy of what is said by the president and top administration officials, as well as congressional and party leaders. YES, the site accepts questions!
Politifact https://www.politifact.com/ This nonpartisan fact-checking website strives to sort out the truth in American politics. It is managed by the Tampa Bay Times, which is owned by the Poynter Institute, a nonprofit school for journalists. Its Truth-O-Meter rulings have six ratings, from True to Pants on Fire.
Snopes https://www.snopes.com/ The site was founded to research urban legends and has grown into the oldest and largest fact-checking site on the Internet. A good resource for checking popular culture stories shared on the web.
Announcing 2018 Book Award winners
And the winners are…

Isinglass Book Award 2018
goes to Ghosts by Raina Telgemeier
(nominees for 2018-2019 are here)

Flume Book Award 2018
goes to  Simon vs. the Homo Sapiens Agenda by Becky Albertalli
(nominees for 2018-2019 are here)