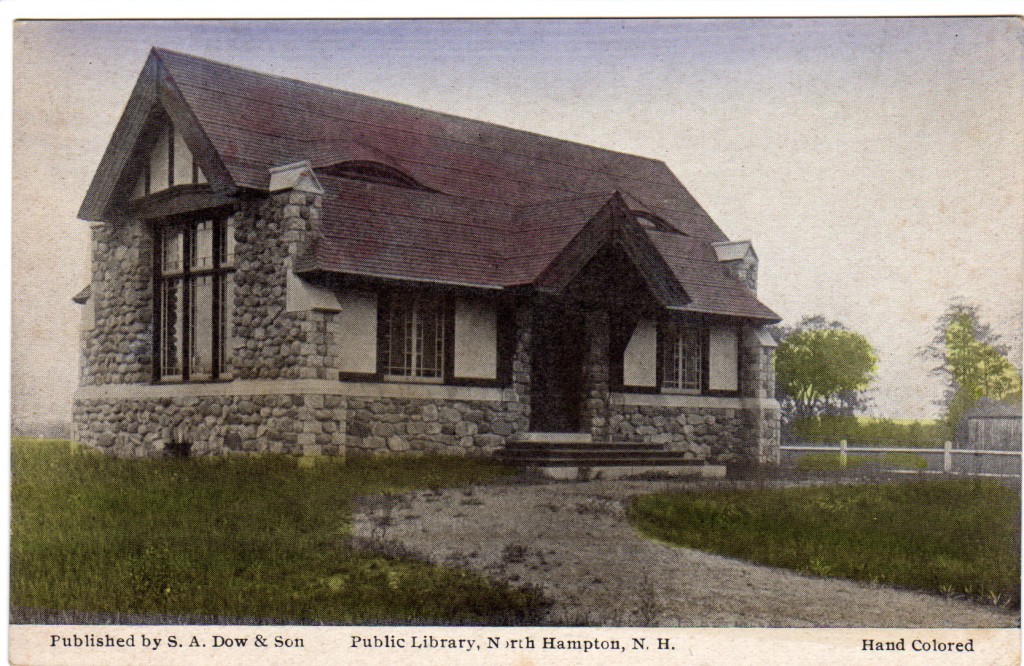 A brief history
The North Hampton Public Library serves this small seacoast town of approximately 4,384 persons (2016 data). Established in 1892 by Town Meeting, the free, public library was first located in the southwest corner of Town Hall. In 1899 the Library trustees began the push for a dedicated Library building in North Hampton. The result was the 1907 stone and stucco Tudor Revival building adjacent to the current Library. Population growth after World War II made that building inadequate, despite an addition in 1955.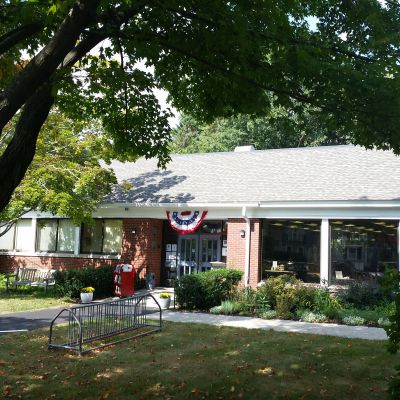 During the 1960's planning for a larger building began in earnest. The 1972 Town Meeting voted for a new building. Since September 1973, the library has been in the building it now occupies.
Come on in and browse the stacks, look up information on the web, read the newspaper or a magazine. There are all kinds of things to do at the North Hampton Public Library.
Mission Statement
The mission of the North Hampton Public Library is to meet the evolving educational, cultural, informational and recreational needs of the community of North Hampton by providing library resources and services. The library, as a community gathering place, strives to acquire materials, plan programs, and provide services that reflect an understanding and consideration of the community served. The library will offer a welcoming environment, with concern given for all ages, backgrounds, interests, abilities and levels of education.