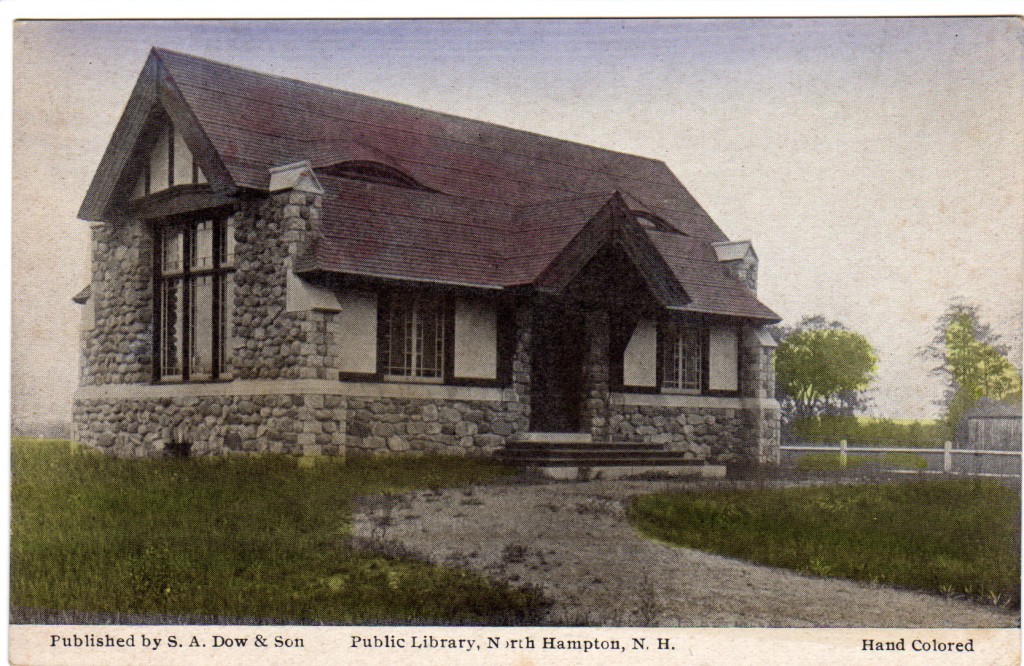 A brief history
The North Hampton Public Library serves this small seacoast town of approximately 4,384 persons (2016 data). Established in 1892 by Town Meeting, the free, public library was first located in the southwest corner of Town Hall. In 1899 the Library trustees began the push for a dedicated Library building in North Hampton. The result was the 1907 stone and stucco Tudor Revival building adjacent to the current Library. Population growth after World War II made that building inadequate, despite an addition in 1955.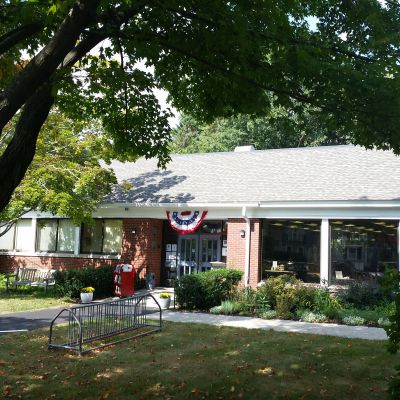 During the 1960's planning for a larger building began in earnest. The 1972 Town Meeting voted for a new building. Since September 1973, the library was located at 237A Atlantic Avenue.
In January 2020, North Hampton had two competing warrant articles – one for the construction of a new library building and another for an expanded and renovated library. At town meeting on February 1st, an amendment to the Select Board's warrant article was proposed by a member of the Budget Committee and after a secret ballot vote, the result in favor 103-10, the community amended Article #9 to build the new library on the vacant lot next to the current library building (Homestead lot) under the responsibility and authority of the Library Trustees. The Trustees unanimously voted 3-0 to support Article #9. We are grateful to the community for giving us the opportunity to build an accessible, 21st century library building to be enjoyed by North Hampton residents now and in the years to come. NHPL is happy to announce the opening of our new library building at 239 Atlantic Avenue as of October 2021.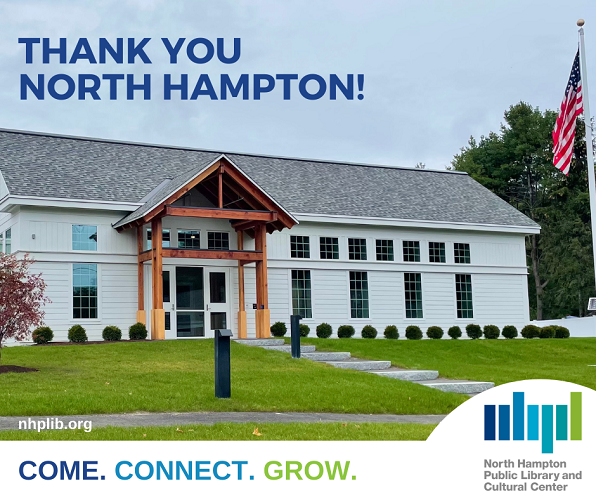 Mission Statement
The mission of the North Hampton Public Library is to meet the evolving educational, cultural, informational and recreational needs of the community of North Hampton by providing library resources and services. The library, as a community gathering place, strives to acquire materials, plan programs, and provide services that reflect an understanding and consideration of the community served. The library will offer a welcoming environment, with concern given for all ages, backgrounds, interests, abilities and levels of education.