DVDs, Movies, Films & TV Shows
NHPL has DVD's to lend!
Log in to your NHPL patron account & reserve dvd's!
---

Friday Flicks at the NHPL: 2:00 PM

Aug 3: Tully (R)
Aug 10: No Movie~Summer Reading Wrap-Up Party for Kids!
Aug 17: Avengers: Infinity War (PG13)
Aug 24: On Chesil Beach (R) 
Aug 31: Book Club (PG13)
Sept 7: Won't You Be My Neighbor? (PG13)
Sept 14: The Rider (R)
Sept 21: Hearts Beat Loud (PG13)
Popcorn & Movies are free!!

---
Borrow movies, tv shows (& more) from hoopla!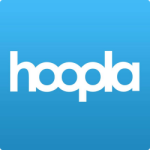 hoopla digital: Access and enjoy nearly half a million titles, from six different formats: Movies, TV, Music Albums, eAudiobooks, eBooks, and Comics/Graphic Novels. All in one location, from your computer, tablet or smartphone!
3 steps:  
1. Download the app or go to hoopladigital.com 
2. Log in with your library card.
3. Borrow digital media.
---
Thoughtful Entertainment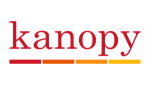 Everyone from film scholars to casual viewers will discover remarkable and enriching films on Kanopy. Log in with your library membership and enjoy our diverse catalog with new titles added every month