DVD Movies & TV Shows
Friday Flicks at the NHPL: 2:00 PM
Friday, November 24:  No Movie – Holiday-Library closed
Friday, December 01: Wind River (R)
Friday, December 08: The Dark Tower (PG-13) 
Friday, December 15: American Assassin (R)
Friday, December 22: Victoria and Abdul (PG-13)
Friday, December 29: Dunkirk (PG-13) 

Popcorn & Movies are free!!
Borrow movies, tv shows (& more) from hoopla!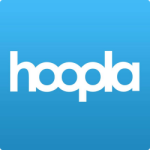 hoopla digital: Access and enjoy nearly half a million titles, from six different formats: Movies, TV, Music Albums, eAudiobooks, eBooks, and Comics/Graphic Novels. All in one location, from your computer, tablet or smartphone!
3 steps:  
1. Download the app or go to hoopladigital.com 
2. Log in with your library card.
3. Borrow digital media.