| | |
| --- | --- |
| Midweek mornings of stories, crafts and socializing. Children ages 2-5 and caregivers. Tuesdays at 10:00 a.m. Registration is required, but drop-ins are always welcome.  Please call the library to let us know that you are coming. | |
______________________________________________________________
_____________________________________________________________________
______________________________________________________________
READING IS FUN!
Click on the the link below to view a video on tips for sharing books with kids, and the importance of helping your kids develop strong early literacy skills:
Early Literacy Resources for Families
Explore digital resources for kids: music, films and audio books!  
IDEAS?
We'd love to hear from you for any ideas about books, events or programs.
Please feel free to contact Connie at connielibrarian237@gmail.com.
Opus Scopus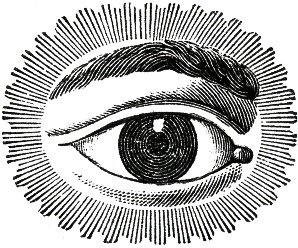 Grades 4 & 5 Book Club
Tuesdays, 3:00 to 4:00
Limited enrollment. Registration required.
Join us for a reading adventure, get creative, and explore graphic works. Group participants will focus on one book for several weeks and engage in lively discussions and fun related activities and games. A healthy snack will be provided.
Take Bus #6 directly from School.
New Hampshire Book Awards:
 The Great Stone Face Book Award
2018-2019 nominees:
Reserve one now!
5 Worlds: The Sand Warrior by Mark Siegel
The Adventurers Guild by Zack Loran Clark
Amina's Voice by Hena Khan
The Explorer by Katherine Rundell
Falcon Wild by Terry Lynn Johnson
The Heart and Mind of Frances Pauley by April Stevens
In Darkling Wood by Emma Carroll
Jake the Fake Keeps it Real by Craig Robinson
The Losers Club by Andrew Clement
Macy McMillan and the Rainbow Goddess by Shari Green
The Magic Misfits by Neil Patrick Harris
Podkin One-Ear by Kieran Larwood
The Real McCoys by Matthew Swanson & Robbi Behr
Sidetracked by Diana Asher
Spirit Hunters by Ellen Oh
Strongheart: Wonder Dog of the Silver Screen by Candace Fleming
The Trail by Meika Hashimoto
The Truth as Told by Mason Buttle by Leslie Connor
The Vanderbeekers of 141st Street by Karina Yan Glaser
Wedgie & Gizmo by Suzanne Selfors
Great Stone Face – The Great Stone Face Book Award is given annually to an author whose book receives the most votes from 4th through 6th graders throughout the state.

Ladybug Picture Book Award 2018 nominees are:
After the Fall (How Humpty Dumpty Got Back Up Again) by Dan Santat

Bunny's Book Club by Annie Silvestro and Tatjana Mai-Wyss 

Charlotte the Scientist is Squished by Camille Andros and Brianne Farley 

Hello Goodbye Dog by Maria Gianferrari and Patrice Barton 

Jabari Jumps by Gaia Cornwall 

Not Quite Narwhal by Jessie Sima 

Pocket Full of Colors : The Magical world of Mary Blair, Disney Artist Extraordinaire by Amy Guglielmo and Jacqueline Tourville

La Princesa and the Pea by Susan Middleton Elya and Juana Martinez-Neal 

The Rooster Who Would Not Be Quiet by Carmen Agra Deedy and Eugene Yelchin 

A Small Thing…But Big by Tony Johnston and Hadley Hooper
Check them out at the library!
Ladybug – designed to promote early literacy and honor the best in recent children's picture books
Cocheco – This award is given each year to an author whose book receives the most votes from third and fourth graders in Dover.
National Book Awards
Caldecott – Awarded annually by the Association for Library Service to Children, a division of the American Library Association, to the artist of the most distinguished American picture book for children.
Newberry – awarded annually by the American Library Association for the most distinguished American children's book published the previous year.
---
Community Service Opportunity
Scouts: Looking for community service hours? The Youth Services Department offers a number of opportunities throughout the year to earn community service hours. Come in and talk to Connie for more details.

Activities and Events for Children
Looking for fun things for your children to do, or a great place to eat out as a family? Get tips for vacation camps and activities. Here is the "Parents' help desk for all things fun on the seacoast."