Children
School Bus #6
Are you age 10 or older? Bus #6 stops at the library every afternoon after school. Have your parent/guardian notify Pick-Up Patrol for the days you want to come. You may stay for regular library hours.
---
Learn to Paint
your own Personalized Trick or Treat bag  
 Painting Buzz
will give step by step instructions on Thursday, October 12 at 5:00

$6 material fee
Limited seating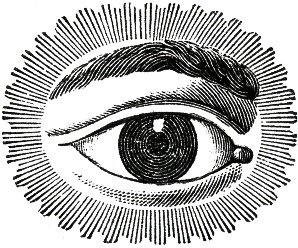 Opus Scopus
Grades 4 & 5 Book Club
Tuesdays, 3:00 – 4:00. starting Sept. 26.
Limited enrollment. Registration required.
Join us for a reading adventure, get creative, and explore graphic works. Group participants will focus on one book for several weeks and engage in lively discussions and fun related activities and games. A healthy snack will be provided. Take Bus #6 directly from School.
Talk it Up
Grades 7 & 8 Book Club
Monthly on Wednesdays, 3:00, starting Sept. 27

Love to read and talk about books? We've selected the best! Enjoy snacks and have fun discussing great books. Take Bus #6 directly from school.
Minecraft at the Library
We have Realms!

Come in after school or any time the library is open. Bring your own device and play with your friends!
 
Pre School Story Time
Midweek mornings of stories, crafts and socializing. Children ages 2-5 and caregivers. Tuesdays at 10:00 a.m. Registration is required, but drop-ins are always welcome.  Please call the library to let us know that you are coming.
 The Great Stone Face Book Award
2017-2018 nominees:  Reserve one now!
 Curse of the Boggin: The Library by D.J. MacHale
Flying Lessons & Other Stories edited by Ellen Oh
Garvey's Choice by Nikki Grimes
Ghost by Jason Reynolds
Ghosts by Raina Telgemeier
If the Magic Fits by Susan Maupin Schmid
Isabel Feeney, Star Reporter by Beth Fantaskey
Ms. Bixby's Last Day by John David Anderson
Mutt's Promise by Julie Salamon
Save Me a Seat by Sarah Weeks and Gita Varadaraja
Scar Island by Dan Gemeinhart
The Best Man by Richard Peck
The Bicycle Spy by Yona Zeldis
The Bolds by Julian Clary
The Courage Test by James Preller Adventur
The Last Fifth Grade of Emerson Elementary by Laura Shovan
The Secret Life of Lincoln Jones by Wendelin Van Draanen
The Unlikely Adventures of Mabel Jones by Will Mabbitt Fantasy/Adv
When Friendship Followed Me Home by Paul Griffin
Wolf Hollow by Lauren Wolk
Check out the Ladybug Picture Book Award nominee books now in the Children's area!
A Bike Like Sergio's by Maribeth Boelts
A Hat for Mrs. Goldman by Michelle Edwards
Albert's Almost Amazing Adventure by Marty Kelley
Dragon was Terrible by Terry DiPucchio
Elwood Bigfoot by Jill Esbaum
Hank's Big Day: The Story of a Bug by Evan Kuhlman
Nanette's Baguette by Mo Willems
The Water Princess by Susan Verde
What to Do with a Box by Jane Yolen
Woodpecker Wants a Waffle by Steve Breen
Activities and Events for Children
Looking for fun things for your children to do, or a great place to eat out as a family? Get tips for vacation camps and activities. Here is the "Parents' help desk for all things fun on the seacoast."
Community Service Opportunity
Scouts: Looking for community service hours? The Youth Services Department offers a number of opportunities throughout the year to earn community service hours. Come in and talk to Connie for more details.
New Hampshire Book Awards
Ladybug – designed to promote early literacy and honor the best in recent children's picture books
Cocheco – This award will be given each year to an author whose book receives the most votes from third and fourth graders in Dover.
Great Stone Face – The Great Stone Face Book Award is given annually to an author whose book receives the most votes from 4th through 6th graders throughout the state.
National Book Awards
Caldecott – Awarded annually by the Association for Library Service to Children, a division of the American Library Association, to the artist of the most distinguished American picture book for children.
Newberry – awarded annually by the American Library Association for the most distinguished American children's book published the previous year.