---
Virtual Library
NHPL YouTube
---
Early Literacy Resources for Families
Explore digital resources for kids: music, films and audio books!
New Hampshire Book Awards:
The Great Stone Face Book Award 2021 Winner: Wildfire by Rodman Philbrick
See the new 2021-2022 nominees below and reserve one now!
The Barren Grounds, by David A.Robertson
Before the Ever After. by Jacqueline Woodson
The Blackbird Girls, by Anne Blankman
The Boy Who Failed Show and Tell, by Jordan Sonnenblick
Brave Like That, by Lindsey Stoddard
Fighting Words, by Kimberly Brubaker Bradley
Ground Zero, by Alan Gratz
Harvey Comes Home, by Colleen Nelson
The List of Things That Will Not Change, by Rebecca Stead
The Lonely Heart of Maybelle Lane, by Kate O'Shaughnessy
No Place for Monsters, by Kory Merritt
Pine Island Home, by Polly Horvath
Prairie Lotus, by Linda Sue Park
Raising Lumie, by Joan Bauer
The Silver Arrow, by Lev Grossman
Stepping Stones, by Lucy Knisley
The Truth According to Blue, by Eve Yohalem
Unplugged, by Gordon Korman
When Stars Are Scattered, by Victoria Jamieson & Omar Mohamed
Winterborne Home for Vengeance and Valor, by Ally Carter
Great Stone Face – The Great Stone Face Book Award is given annually to an author whose book receives the most votes from 4th through 6th graders throughout the state.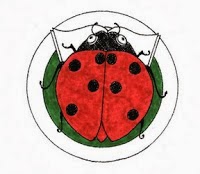 See all 2021 nominees below and reserve one now!
Ladybug Picture Book Award is designed to promote early literacy and honor the best in recent children's picture books
Ladybug Picture Book Award Winner 2020
There Are No Bears in This Bakery by Julia Sarcone-Roach
Cocheco – This award is given each year to an author whose book receives the most votes from third and fourth graders in Dover.
National Book Awards
Caldecott – Awarded annually by the Association for Library Service to Children, a division of the American Library Association, to the artist of the most distinguished American picture book for children.
Newberry – awarded annually by the American Library Association for the most distinguished American children's book published the previous year.
IDEAS?
We'd love to hear from you for any ideas about books, events or programs.
Email the Youth Services team at youthlibrariannhpl@gmail.com
---
North Hampton Public Library subscribes to the Library Bill of Rights. The library provides access to all library materials for all users, including internet access, within the library's policies regarding acceptable use of the internet.
NHPL offers direct, unfiltered access to the Internet, as part of its commitment to public access to information. It should be known that, in keeping with the American Library Association's statement on Library Use of Filtering Software, filtering is not employed by the NHPL. More information
This commitment to provide free unfiltered access to information for all includes, but is not limited to the NHPL public access computers, chromebooks/boxes, laptops, and any other wired or wireless device used within the library.